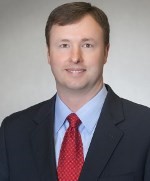 Education:
Tarrant County Medical Society
Texas Medical Association
Texas Hip & Knee Center 2005
Fort Wayne Medical Education Program 2004
Indiana University School of Medicine – MD 1999
Additional:
Specialties: Orthopedics, Joint Replacement
In practice since 2009, Age: 48 yrs old.
Address:
6301 Harris Parkway Suite 300
Ft. Worth, TX 76132
Board-Certified Orthopedic Surgeon
Fellowship-Trained in Adult Orthopaedic Reconstruction
Specialties: Adult Reconstructive Surgery, Hip and Knee Replacement
After pursuing his undergraduate degree in pharmacy, Jeffrey McGowen, M.D., realized a greater interest in medicine. He then went on to earn his medical degree from Indiana University School of Medicine in Indianapolis and complete his orthopedic surgery residency in Fort Wayne.
He completed his fellowship training in joint reconstruction at Texas Hip and Knee Center. He practiced briefly in his home state of Indiana before returning to Texas Hip and Knee Center in 2006 to focus on adult reconstructive surgical procedures.
Dr. McGowen was named Physician of the Year in 2015 by the medical staff at Texas Health Harris Methodist Hospital Southwest Fort Worth. He has served on numerous quality assurance committees and established protocols to enhance the success of overnight joint replacement surgeries for patients.
Dr. McGowen aims to prepare his patients for positive outcomes through thoughtful attention to pre-operative preparation, comorbidity management, risk reduction strategies and rehabilitation.
---