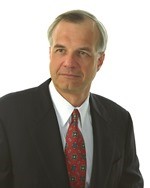 Education:
University of Virginia School of Medicine - Student Clearing House – MD 1978
Tarrant County Medical Society
Texas Medical Association
UCLA School of Medicine University of California
University of Virginia Health Science Center
New England Baptist Hospital
Additional:
Specialties: Orthopedics, Joint Replacement
In practice since 1986, Age: 69 yrs old.
Address:
6301 Harris Parkway Suite 300
Ft. Worth, TX 76132
Board-Certified Orthopedic Surgeon
Fellowship-Trained in Adult Reconstructive Surgery
Specialties: Adult Reconstructive Surgery of the Hip and Knee, Total Joint Replacement of the Hip and Knee
Dr. Schmidt is a board-certified orthopedic surgeon specializing in total hip and total knee replacement surgery, arthroscopic surgery of the knee, and complex reconstruction of the hip and knee. He founded Texas Hip and Knee Center in 1989.
Dr. Schmidt graduated from Williams College in Williamstown, Mass., and received his medical degree from the University of Virginia School of Medicine in Charlottesville. After an internship in general surgery at UCLA, he completed his residency training in orthopedic surgery at the University of Virginia. He subsequently was a recipient of the esteemed Otto E. Aufranc Fellowship in Adult Reconstructive Surgery at the New England Baptist Hospital in Boston, Mass. During that time, he also served as a clinical instructor in orthopedic surgery at Tufts University in Medford, Mass.
Dr. Schmidt has performed over 10,000 hip and knee surgeries. His current research interests include knee component design, ligament balancing in knee replacement surgery, and the treatment of hip and knee prosthetic infection.
Dr. Schmidt is the co-designer of the Advance© and Evolution© Medial Pivot knee systems, and the Marathon© and Epic© femoral hip stems. He shares several patents in the field of knee design, and was the principal designer of the "Double High©" articular implant. Most recently, he served as a co-designer of the Medial Congruent© polyethylene insert.
Dr. Schmidt has served as president of the Society for Arthritic Joint Surgery and as a member of the Board of Counselors of the American Academy of Orthopedic Surgeons. In addition, he has served as chairman of the Department of Orthopedics at Harris Methodist Fort Worth Hospital and a 4-year term as chief of staff at Plaza Medical Center in Fort Worth. He has been published numerous times in peer-reviewed journals, and has presented on a wide range of orthopedic related topics across the country and worldwide. He has been consistently listed as one of the "Texas Super Doctors" by Texas Monthly magazine and one of the Best Doctors in Tarrant County by Fort Worth Magazine.
Dr. Schmidt and his wife live in Aledo, Texas, and raise and train German warmblood horses. He has served as a member of the Texas Racing Commission since 2007, and was appointed by the Governor in 2013 as Chairman of the Racing Commission. He has a daughter currently attending Texas Christian University.
---