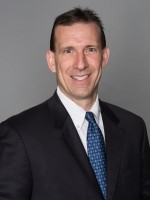 Education:
Texas Hip & Knee Center
Texas Medical Association
Kansas City University of Medicine & Biosciences – DO 1995
Botsford General Hospital 1996
Botsford General Hospital 2000
Institute for Bone and Joint Disorders 2001
Additional:
Specialties: Orthopedics, Joint Replacement
In practice since 2004, Age: 52 yrs old.
Address:
6301 Harris Parkway Suite 300
Ft. Worth, TX 76132
Board-Certified Orthopedic Surgeon
Fellowship-Trained in Hip and Knee Reconstruction, Sports Medicine
Specialties: Adult Joint Reconstructive Surgery of the Hip and Knee, Total Joint Replacement of the Hip and Knee, Robotic Assisted Joint Replacement of the Hip and Knee
Daniel Wagner, D.O., completed his undergraduate studies at Hope College in Holland, Mich. He went on to graduate Magna Cum Laude from the Kansas City University of Medicine and Biosciences – College of Osteopathic Medicine in Missouri. After completing his orthopedic surgery residency at Michigan State Botsford General Hospital in Farmington Hills, Dr. Wagner gained his fellowship training in sports medicine at the Institute for Bone and Joint Disorders in Phoenix, Ariz. He spent 12 years in private practice before deciding to complete his subspecialty training in hip and knee reconstruction at Texas Hip and Knee Center. He then joined the practice in 2015.
Dr. Wagner's areas of special focus include total hip and total knee replacements. He is board-certified by the American Board of Orthopaedic Surgery and he is active in oral and clinical examinations of new orthopedic surgery graduates. He is a member of the American Academy of Orthopaedic Surgeons, American Association of Hip & Knee Surgeons and Texas Orthopedic Association.
---